WHO WE ARE
KNOW MORE ABOUT OUR GROUP

OUR HISTORY & LEGACY
RJRGLEANER Communications Group is the leading media company operating from Jamaica but with footprints in USA and UK. The group operates a diversified portfolio of brands and products covering an expanded area of print, television, cable, radio and several On-Line products.

TIMELINE OF OPERATION
The group has reshaped the digital age; renewed for our audiences and playing its strongest role as the cornerstone of some of the most loved and trusted media brands in the Caribbean.

WE ARE MERGED
The group came about in 2015 when the two foremost media entities being RJR Communications Group and Gleaner Media Company came together in one of the largest media merger seen in the Caribbean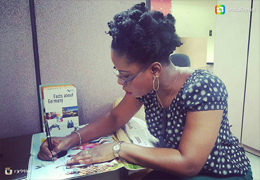 We are a national standard bearer. Our mission is to shape, enrich, transform, and empower the Jamaican consciousness by delivering innovative, credible, world-class content and experiences on multiple platforms; exceeding the expectations of our consumers (viewers, listeners, readers) and customers (advertisers) in Jamaica and globally; with excellent customer service, a motivated, adaptable team operating in the interest of our shareholders and the wider society.
OUR CORE VALUES
KNOW MORE ABOUT OUR GROUP

Integrity
We are committed, trustworthy, transparent, reliable people of our word. We fulfil our commitments, behave in a socially responsible way and do the right thing regardless of consequences. As a result, we are proud, motivated and driven; and we make others feel respected and comfortable.

Excellence
We are unrelenting, meticulous, diligent and engaged. We push boundaries, go the extra mile, celebrate success, learn continuously and demand the same of others. As a result we feel fulfilled and motivated.

Adaptability
We are curious, open to and embrace change, willing to see the big picture. We accommodate ideas and people, have a "can-do" attitude and take risks. As a result, we feel positive, optimistic, engaged and committed.
Credibility
We are committed to providing consistently credible news and information on all platforms; being dedicated to its accuracy, balance, fairness and clear context.  Where we make a mistake, we commit to correcting it in a timely manner, ensuring that stakeholders are assured that we are dependable for the truth.