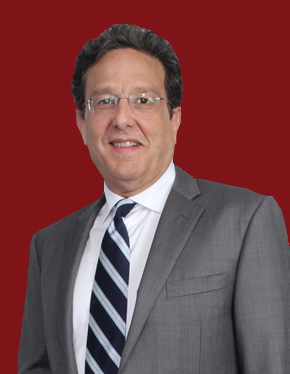 JOSEPH M. MATALON,CD, BSc (Econ.) (Hons)
Chairman
Appointed May 1, 2019
Mr. Matalon is a Director of 1834 Investments (formerly The Gleaner Company Limited) since October, 1987 and Vice Chairman since January, 2015. He is Chairman of ICD Group Holdings and a director of a number of its' related companies including British Caribbean Insurance Company and West Indies Home Contractors. He is also a director of Scotia Group Jamaica.
Mr. Matalon served three terms as President of the PSOJ; and also served as Chairman of the Development Bank of Jamaica between 2007 and 2016. In 2016 he was appointed Chairman of the Office of Utilities Regulation. In 2010, Mr. Matalon was appointed to the Jamaican Order of Distinction in the Rank of Commander (CD), in recognition of his contribution to the Public and Private Sectors, and to community service.
---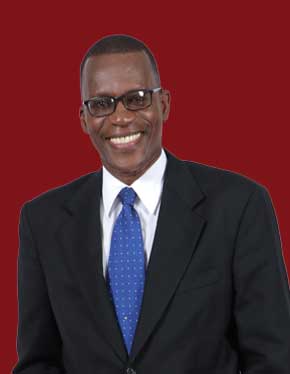 LAWRENCE NICHOLSON, B.Sc., M.Sc., Ph.D
Deputy Chairman
Appointed December 11, 2017
Dr. Nicholson is a Lecturer in the Faculty of Social Sciences, Mona School of Business and Management, with over a decade of experience in Decision Sciences. Among the courses he has taught are Business Statistics, Quantitative Methods and Operations Management. He is also the head of the Decision Sciences and Information System Unit. Dr. Nicholson is the Chairman of the Mona High School and the Steering Committee of the Poverty Reduction Programme (PRP). He is a committed Christian and elder at Bethany Fellowship.
---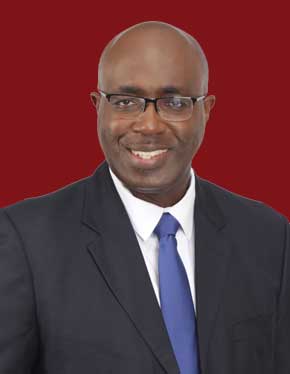 GARY ALLEN, E.M.B.A., J.P.
Managing Director
Appointed Deputy Managing Director in June 2006, and Managing Director in October 1, 2008
Mr. Allen is a career journalist and Media Manager with experience in local, regional and international media. He has served RJR for 20 years. At the regional level he served the Caribbean Broadcasting Union, (CBU), the Caribbean News Agency, (CANA) and the Caribbean Media Corporation (CMC).. He is a graduate of the Caribbean Institute of Media and Communications (CARIMAC), and the Mona School of Business (MSB) at the UWI, is a past chairman of the Media Association Jamaica Limited and the Jamaica Debates Commission. He is Vice President of the CBU and Vice President of the Public Media Alliance. He serves as Chairman of Independent Radio Company and director on the subsidiary boards of TVJ, JNN, RETV and GCML.
---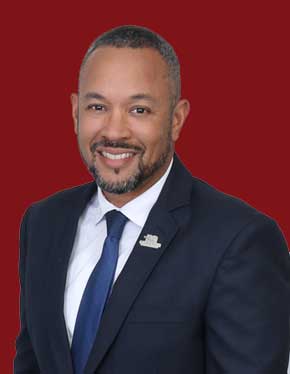 CHRISTOPHER BARNES, JP, BSc, MBA
Chief Operating Officer
Appointed March 31, 2016
Barnes is the Chief Operating Officer of Radio Jamaica Limited, Managing Director of subsidiary:- The Gleaner Company (Media) Limited, Chairman of Multimedia Jamaica Limited and Gleaner Online Limited, and Director of other group subsidiaries namely TVJ, RETV, JNN, IRC. A trained mechanical engineer with a graduate degree in Finance and International Business from Boston University and McGill University respectively, Mr. Barnes also serves on external boards including Media Association Jamaica Limited, 1834 Investments Limited (formerly The Gleaner Company Limited), Caribbean News Agency, Caribbean Media Corporation, Inter American Press Association, JN Life Insurance Company Limited, Pan Jamaican Investment Trust Limited, and Ocho Rios Beach Limited. He is the Chairman of PALS Jamaica Limited and Vice President of the Private Sector Organization of Jamaica.
---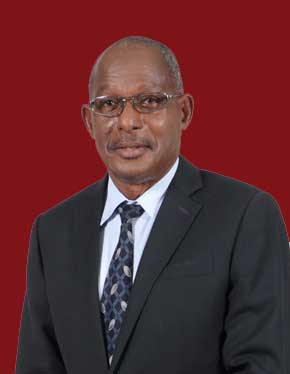 CARL DOMVILLE, B.Sc. (Hons.), F.C.C.A., F.C.A.
Appointed June 1990
Mr. Domville was the Chief Operating Officer and Group Treasurer of the Seprod Group of Companies (Retired October 2013). He serves on the Board of Directors of Barita Investments Ltd., is a Trustee of the Superannuation Fund for Employees of Seprod Ltd. and Approved Organizations and a member of The Teachers Services Commission.
---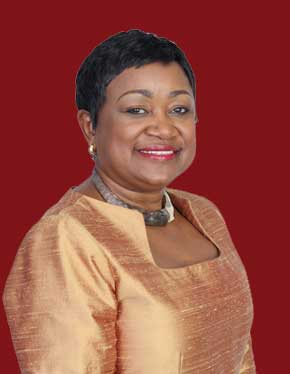 MINNA ISRAEL,B.Sc. (Management Studies), M.B.A.
Appointed September 26, 2012
Ms. Israel is currently Special Advisor to the Vice Chancellor on Resource Development at The University of the West Indies, with focus on philanthropy. A former banker for over 30 years, Ms. Israel served as President & Country Head of RBC Royal Bank Jamaica and Managing Director of Scotiabank (Bahamas) Limited. She serves on a number of boards and organizations including First Global Bank, Cari-Med Limited, Jamaica Public Service Co Ltd., and the Mona School of Business & Management.
---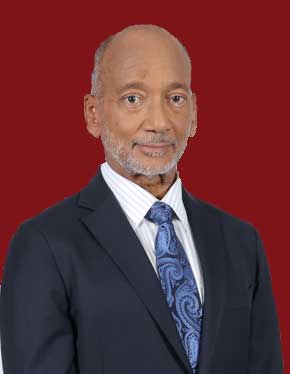 HON. DOUGLAS ORANE, CD, JP, BSc (Hons.), MBA, Hon. LLD.
Appointed March 31, 2016
Mr. Orane is a Director of 1834 Investments Limited (formerly The Gleaner Company Limited) since May, 1988. He is former Chairman and Managing Director of GraceKennedy Limited, is currently a director of that company and a member of other Boards. He served as President of the Private Sector Organization of Jamaica from December 1992 to December 1994 and as Vice President from December 2001 to February 2003. Mr. Orane served as an Independent Senator in the Senate from 1998 to 2002 and was appointed a member of the Privy Council in 2009. He is an Industrial Engineer and a Justice of the Peace.
---
DR. CAROL ARCHER, BA, MA, MURP, Mphil, Ph.D.
Appointed March 31, 2016
Dr. Archer is a Director of 1834 Investments Limited (formerly The Gleaner Company Limited) since December 2001. She is currently Associate Professor and Projects Coordinator of the Faculty of the Built Environment at the University of Technology. Prior to her appointment as Associate Professor, she served as Dean of that faculty from 2006 to 2015. Dr. Archer severed in several senior management posts before her appointment as Dean. Dr. Archer is or has served on boards including Scotia Jamaica Building Society, University Council of Jamaica, Town & Country Planning Authority/National Resource Conservation Authority (Deputy Chair), South East Regional Health Authority (Deputy Chair), National Chest Hospital (Chair), Council for the University of Technology, Jamaica, National Investment Bank of Jamaica and Water Resources Authority.
---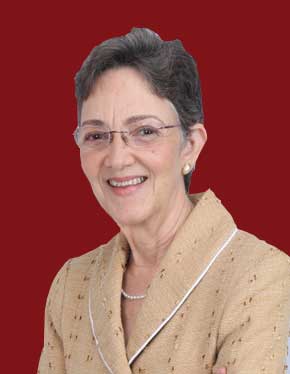 ELIZABETH ANN JONES, CD, FCA (Ja.), FCCA (UK), BSc.
Appointed March 31, 2016
Miss Jones is a Director of 1834 Investments Limited (formerly The Gleaner Company Limited) since November 2014. She is a retired Senior Partner of KPMG in Jamaica, former Head of the firm's Tax practice and past Chairman of KPMG CARICOM.
She has served on several tax reform committees and was seconded to the Ministry of Finance, between 1989 and 1992, as special advisor to the Minister. Ms. Jones also served as Chairman of the Trade Board and Fiscal Services Limited and on the Committee to Review and Eliminate Waste in the Public Sector.
She has served as a member of the Divestment Committee responsible for the divestment of Government-owned sugar factories, and as a member of the Tax Policy and Tax Administration Working Group under the Partnership for Transformation Project in Jamaica.
---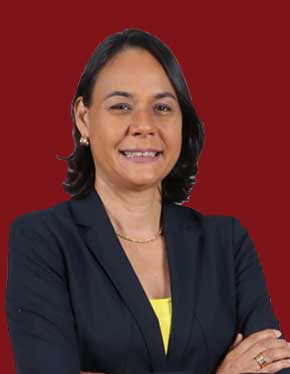 LISA JOHNSTON, BA, MA
Appointed March 31, 2016
Mrs. Johnston is a Director of 1834 Investments Limited (formerly The Gleaner Company Limited) since April, 2000. She is the Corporate Affairs Manager at the Jamaica Producers Group Limited. She is a member of the board of the Jamaica Exporters Association and Honorary Consul of Costa Rica. She is also a member of the Jamaica Trade and Adjustment Team in the Ministry of Foreign Affairs and Foreign Trade. Mrs. Johnston was a former Galo Plaza Fellow at the Inter-American Dialogue in Washington D.C.
---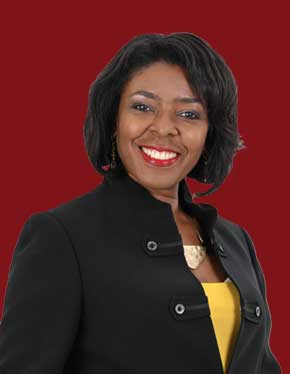 CASSIDA JONES JOHNSON, BA (Hons.), MA, FCIPD (UK), Ph.D.
Appointed September 21, 2019
Dr. Jones Johnson possesses over 20 years' experience in Strategic HR, Talent Management and People Integration. She is passionate about the growth and empowerment of people which she believes to be key ingredients to national and regional development. Her career unfolded in the United Kingdom in banking then upon her return to Jamaica, she transitioned into the field of Human Resources. She served the GraceKennedy Group of companies as the Group Chief HR Officer where she gave oversight to the HR function and led the HR Due Diligence team and planning and execution of post integration programmes for a number of mergers and acquisitions. Dr. Jones Johnson had designated and facilitated leadership and development workshops and seminars for learning institutions, professional associations and corporate entities in various industries. She has served as both chair and member on several boards as well as board member of the Human Resource Management Association of Jamaica (HRMAJ. She is currently a Board Director of the Tax Administration of Jamaica (TAJ). Cassida has a Bachelor's Degree in Law and Labour Studies, a Master's Degree in Human Resource Development and a Doctorate in the field of Human Behaviour.
---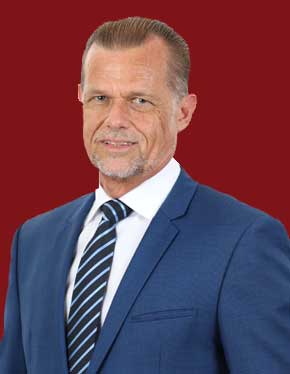 MERVYN EYRE
Appointed September 21, 2019
Mr. Eyre serves as President and Chief Executive Officer of Fujitsu's business in the Caribbean and Latin America region. In that capacity, he is responsible for managing the strategic direction as well as general management of Fujitsu's regional operations, assets and capabilities, including facilities located in Jamaica, Barbados, Bahamas, Trinidad, Mexico, Columbia, Argentina, Chile & Brazil. As the territory head, his responsibilities include the oversight of regional go-to-market strategies as well as the build-out of Fujitsu's service delivery assets and capabilities. This has included the establishment of the Caribbean's first ever tier 3 designed data center based in Trinidad – a key hub in Fujitsu's global service delivery network. Leveraging over 25 years of experience in the global IT industry Mervyn has recently lead the introduction of managed and cloud based IT services in the region, opening up new, agile, pay-as-you use consumption models to Caribbean Governments and Enterprise.
---
SHARON ROPER, HNDip, FCIM
Appointed September 21, 2019
Mrs. Roper is a strategic marketing professional with over 20 years' experience launching new brands, designing and executing digital and traditional marketing communications campaigns. As Managing Director at SIAN Associates, Sharon provides her clients with marketing strategy design and execution, brand development and digital strategy support. Clients include entities ranging from large multi-nationals, startups to government agencies. A former Board Director for Sagicor Life Jamaica (2015-19), Sharon now sits on boards of new start-ups in the mobile apps and Fintech space. Sharon's passion is helping young entrepreneurs and established business to realize their dreams and is founding member and investor in the First Angels Network in Jamaica. Sharon holds a graduate Diploma in Business Studies and Finance from Suffolk College, University of East Anglia, is a Fellow of the Chartered Institute of Marketing (FCIM) and recently certified from the JSE Corporate Governance and Leadership Course.
---